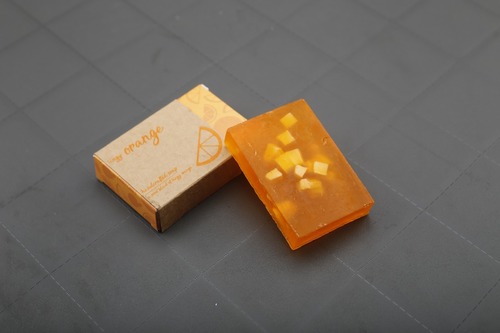 Cream Soap
Product Code : 00
Product Description
Cream soap is made specially for people who have dry skin. This orange handcrafted soap is mild and refreshing. It will not only cleanse the skin, but also leave it soft and nourished. This soap with all goodness of orange, is made to cleanse the skin gently. The soap's mildness will also help to maintain your skin's natural pH value. This feature is essential when selecting a soap, especially for your kids or if you have a sensitive skin. The mild formation with orange fragrance will fill your whole house with refreshing scent. Add this cream soap in your daily bath routine to:

1) Condition your skin.
2) Say bye-bye to dryness and oil.
3) Rejuvenate your skin.
4) Nourish your skin.