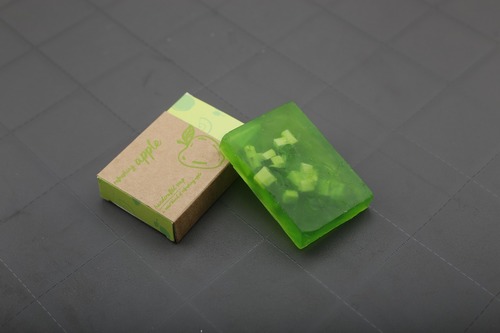 Beauty Soap
Product Code : 00
Product Description
Apple beauty soap we are bringing forth to the market is a scrumptious soap choice you can make, if you really care about your skin. This natural soap whose main ingredient is apple, is made to sooth dry skin. The other natural ingredients are added to nourish and moisturize the skin. Not only dry skin, people with other skin types can use this soap on daily basis. When used, it combines with dirt and oil, and let the water wash it away. We recommend you to use this beauty soap once, and we are sure that what your experience will be enjoyable. Consider this soap, because:

1) It is gentle on skin.
2) Leave you feel fresh.
3) It has natural scent.
4) Lather up nicely.